January 16, 2020
Crazy Faith Move
I shared news with my mother & bffs that I would be doing a prayer drive. I would go throughout specific housing communities praying for the neighborhood. But, the moment I got to the neighborhoods, my thought process shifted & I was lead to pray for our dream home. So throughout the week, I would visit the neighborhoods and just pray.

This was during our church's 21 day fast.
February 29, 2020
New House Options
We met with Harry, our Ryan Homes Sales Rep, and we went over details of the house, got our housing agreement papers. Our SOLD sign, picked out our house siding color (Deep Brunswick) and the color of our door.
March 2, 2020
Faith Test
There was a bit of a stir up of Jason's faith because both loan officers told him that they couldn't approve him based on his credit score and his debt-to-income ratio.

Jason vented to me after work & I just let him talk, but my faith was NOT shifted. I did get a little nervous for a few minutes, but immediately went back to what God had showed me. Then I told him, I understand he is frustrated, but I am NOT frustrated or irritated or even moved by what man said can't happen. My peace remains.

Late that night, Jason came to me with a smile on his face and said, ok... let's do it! He said God told him get all the information he can get & that's why he did. So now, this is truly a faith move! And he said he is placing all of his faith in God because that's all he can do.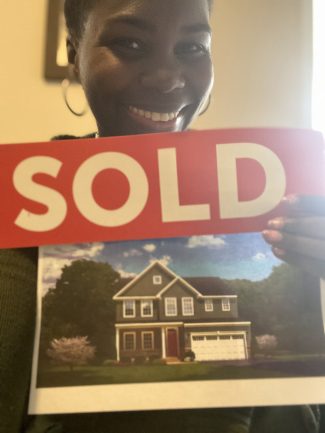 March 3, 2020
New House Contract
Jason woke up, signed our housing agreement papers and told me I can drop them off to Harry the Ryan home Realtor after I sign my portion. So that's what I did.

I took our papers to my parents house and had them pray over the whole pack before I dropped it off. A couple hours later, Jason gave me the word that Megan, our NVR loan officer, crunched numbers and said we are good to go! 🙌🏽 #CrazyFaith

I took this selfie before I dropped off the forms.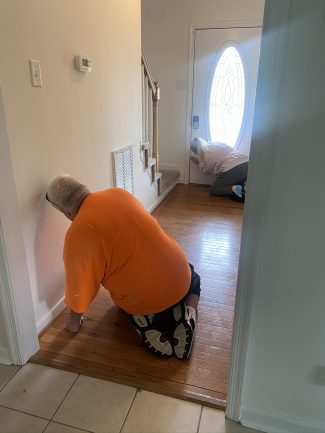 April 29, 2020 - May 1, 2020
House Makeover
Leah Coleman, our realtor, hooked us up with some great painters! The interior of our home has a fresh coat of paint! It looks brand new!
May 2, 2020
Power Wash Day!
They were able to clean up our shutters too! No more running paint! 🙌🏽
May 8, 2020
Lines and Measurements
There was a man who came to measure our yard in preparation for our "for sale" sign!
May 9, 2020
Decluttering
Thaxton, our future new neighbor/friend from church, came to help bring some loads of junk to the dump! We got rid of our coach, patio furniture, bins etc!
May 11-12, 2020
New Carpet!
Shoutout to Flooring RVA for doing such an amazing job!
May 16, 2020
Moving to Storage
Rented a Uhaul & rented out a storage unit! Dropped our stuff off!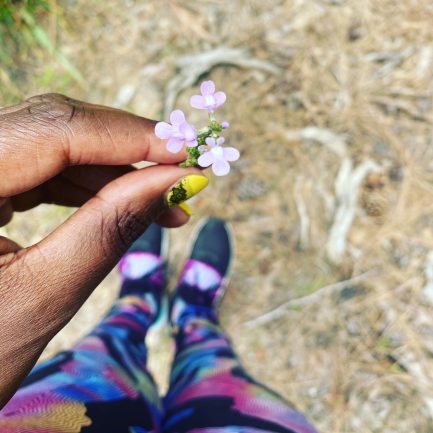 May 17, 2020
Prayer Walk on New Lot
Went to our lot and did a prayer walk as a family. I took each child individually & held their hand & walked our cul de sac praying for our neighbors, kindness, new friends, our witness to our church, our house sale & our new home.
May 20, 2020
Staging and Cleaning
Packed up the kids rooms & started staging their rooms. Cleaned walls & baseboards.
May 21, 2020
More Cleaning
Tackled the master room. Cleaned walls & base boards.
May 22, 2020
The Final Prepping
So much happened today!!:

• The sidings of the house got repaired.
• The broken boards of the patio got replaced.
• Our entire lawn was upgraded with fresh mulch, trimming the bushes for better curb appeal.
• Leah blessed us with some outdoor gifts to make our home pop, like a new mat, a new reef, outdoor pillow, 2 plants, a colorful round vase that we tipped upside down & places near our bench. She also got us a new shower curtain & candles! ☺️
May 23, 2020
"For Sale" Sign
TODAY.. we got our FOR SALE SIGN installed!! 🙌🏽
May 24, 2020
Photography Day
Dena, Leah's friend hooked us up & came through to photograph our home! She will be sending photos to Leah tonight! ☺️

Leah mentioned listing the house at $255,000... but we are leaning toward $260,000... we will see.
May 25, 2020
Listing Day/Memorial Day
Leah posted around 10:00 pm on Sunday, May 24th that the property would be up for sale soon..

House became ACTIVE at midnight!

Within 9 hours, 4 Agents contacted Leah to schedule a showing for today!

We are heading out as a family to kill time so they can show the house!

(By the end of the first day, we had 7 showings!)
May 27, 2020
Bidding War!
After the first day, we got our first offer! Once we heard all the details Leah told us, there was an instant uneasy feeling about it. The Holy Spirit said "no.. not the one" So we tried to negotiate and ended up stalling. Meanwhile on day 2.5, we had 2 more showings! Midway through the day, we got our second offer 🤯...for $5K more than the asking price! SOLD in 48 hours on the market! Plus the buyers wanted to close on it fast!
June 19, 2020
Closed on the sale of our first home!
The inspection was minor and the appraisal came back fine. Everything checked out and we officially closed on the sale today! Now we can pay the rest of our deposit on the new house and start the building process! Praise God!!